Displaying items by tag: commercial fencing
Thursday, 24 April 2014 10:09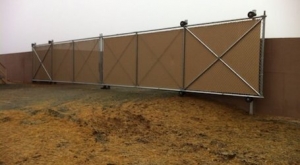 Commercial fencing can come in a variety of different styles, though picking the right one can sometimes go along with the image you want to convey. This doesn't necessarily mean you can't experiment with fencing that's a little different if you want to set a different type of mood. Regardless, most business and industries pick specific types of fencing to suit a certain purpose along with the stylistic aspects.
Wednesday, 23 April 2014 10:58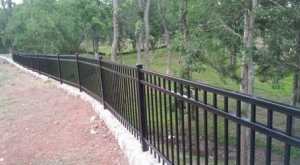 An aluminum fence is going to give you the illusion of a wrought-iron fence without having to worry about rusting. Along with a more affordable price, it's one reason why so many people use aluminum fencing when wanting the iron look surrounding their residential or commercial property. But aluminum fencing isn't going to be available all in one style or even size. You have to consider the materials on the fence as well as dealing with the problem of ground slopes.