Displaying items by tag: green roof benefits
Tuesday, 24 June 2014 00:00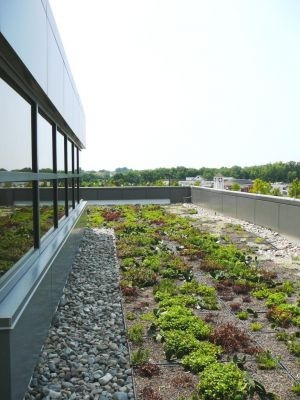 Most people consider a green roof a topper using sustainable materials. In actuality, green roofs are a span of living plants and grasses atop a house or commercial building. In a sea of bleak black, the green roof is a return to nature, a mitigating force for different species of birds and insects. Where man has built, birds, butterflies and insects have lost their habitat. Green roofs not only provide beauty, but they return to exiled species their rightful milieu.
Friday, 18 April 2014 15:44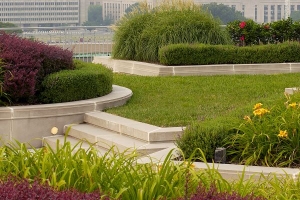 Green roofs are literally, the cool new thing in roofing technology.  Not only do you reduce your carbon footprint by installing one of these roof systems, but you actually keep your roof cool!  Many commercial buildings are using green roof systems to protect their roofs from sunlight, reducing toxins that may be contained in the run off from storm waters, decreasing emissions from heated roofing materials and of course, keeping their roofs cooler.